OUR STORY
PT Sinergi Trikarya Perkasa (STP) is the exclusive distributor for a large list of international brands in bakery equipment. We supply a wide range of bakery equipment suitable for home industry, in-store bakery, chain store, supermarket chain and bread factory.
With over 30 years of experience, our team comprises of dedicated individuals with in-depth knowledge of baking industry.
This enables us to provide insights for our customers to help them make the best decision for their business needs.
Established in September 2020, STP is proud to be among the leading bakery machinery suppliers in Indonesia.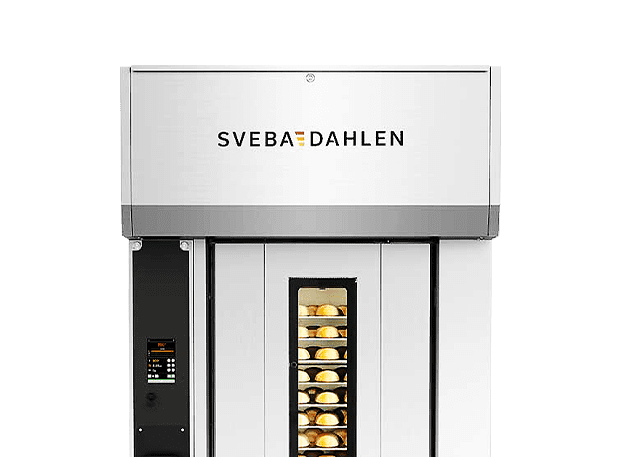 "STP wants to be there in every step of your way, giving you a one-stop solution for your bakery needs."
Whether you're an artisan baker or a bread factory —STP offers sale and service supports, ranging from consultation, project management, installation, and maintenance across Indonesia.
The bread-making philosophy
At STP, we run the business like you make your bread. From mixing the ingredients and kneading the dough to let it rise and expand – everything has to be precise and detailed to serve that freshly-baked, delicious bread – successfully, for your customers.
Experience the best of baking!
We believe that choosing the right pieces of equipment is essential for a successful bakery business. From multi-purpose mixers to ovens that handle different volumes – we want to make sure that your purchase becomes an investment for your bakery business to help increase your production output in an efficient manner.
Tailor-made service for your bakery processing equipment
To ease your baking process means to use cutting-edge technology and systems according to your business purpose. Thus, we keep ourselves updated with the latest innovation in bakery industry and let you be the first to know how to apply them.
VISION
To be the nation´s premier bakery equipment choice.
MISSION
To provide superior-quality bakery equipment with competitive pricing
To improve customer's production line by helping them choose the right bakery equipment for their needs
To expand our business network connections while making meaningful partnerships with our retaining customers
To create an unparalleled customer experience with our outstanding pre and after sales support.
To continuously improve our team management and update our knowledge with the latest innovation in bakery equipment industry
CORPORATE VALUE
WE ARE ONE
We highly rely on teamwork given the complexity of every project. Collaborative effort helps create collective ideas for better result.
ETHICAL PERFORMANCE
We apply moral and ethical principles on everything we do as we are committed to give what´s best for our customers.
CLOSE-KNIT COMMUNITY
We strive to create a workplace environment where everyone feels connected and has a great sense of belonging.
RESPONSIVENESS
From the moment we meet our customers, we react fast to inquiries and respond them with the right solution.
SINMAG was established in 1983 in Taiwan and owns subsidiary company in mainland China with more than 1200 staff since 1995. SINMAG is the biggest manufacturer of full range bakery machines in Asia. STP Team has a long history with SINMAG since it was established in the 1980's.
As the pioneer of automatic production line, Yang Jenq history starts in 1972. Food safety and hygiene is becoming an important issue. STP and Yang Jenq can provide you the best solution for a hygiene and efficient production In addition,Yang Jenq's advantage in brand and technology accelerates the supply and demands for the growing frozen food industry.
Sveba-Dahlen was the first in the market to develop and launch the rotating Rack oven, and until now owns the IBS (Increased Baking Surface) patented system for more even baking and shorter baking time. Sveba's extensive range of baking oven will suit any of your production requirement.